John Straka – MD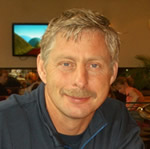 John Straka, Managing Director of  J S Agriculture Ltd, comes from an Agricultural family and spent time flying helicopters for the military therefore it was a natural step to find a second career using a combination of airfield/ flying knowledge combined with agricultural/specialist machinery. Hence the company was formed 30 years ago whilst John was still flying. In order to specialise in airfield maintenance, habitat management and CAA compliance John used his specialist knowledge from both the pilots and the ground perspective. John holds manoeuvring area driving licences and security clearances along with VHF/UHF licences for operating in these environments (and he still flies helicopters!).
Denise McCabe – General Manager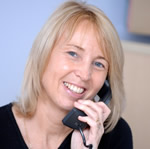 Denise has had 19 years' experience within the landscaping industry, working with many high profile clients during this time.
Denise has experienced all aspects of commercial landscaping but specialises in working with senior management to design and deliver organisational structures that reflect growth strategies and the needs of the business.
Denise has a strong belief in working with clients to develop long-term professional relationships, and was previously Operations Manager at Hasmead Plc.  Prior to that she gained extensive management experience from a variety of roles within the NHS.
Rob Tucker – Agricultural Manager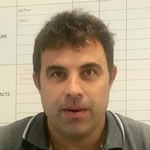 Robert has been with JSA for over 17 years, having joined the Company after working for a local farmer. With coming from a farming background, on leaving school Rob attended Berkshire College of Agriculture (BCA) to study agriculture. On graduating he pursued his career of choice by working on both Arable and livestock farms in the local area. On joining JSA as a machinery operator, Rob has since taken over as our Agricultural Manager, and his role now encompasses the organisation of our large machinery works, customer liaison/development, and the management/maintenance and purchase of all our plant and equipment (although he still gets out on a tractor occasionally). When not at work (rarely) Rob not only enjoys clay pigeon shooting and mountain biking but also has his own farm to look after with his partner.