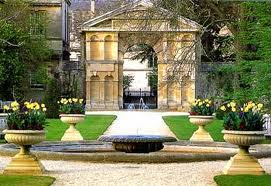 JS Agriculture Ltd have just completed a hard landscaping project on behalf of the University of Oxford Botanic Garden – the oldest botanic garden in Great Britain. Throughout its three hundred and eighty year history the Garden has continually evolved and developed to the point that today it is recognised as a classic yet contemporary botanic garden at the heart of the University and City of Oxford.
Plants are grown in this Garden to support teaching programmes, for research scientists in this University and elsewhere and as part of plant conservation projects.
Furthermore this Garden is a national reference collection of 7,000 different types of plant, making it the most compact yet diverse collection of plants in the World – there is even more biological diversity here than there is in tropical rain forests and other biodiversity hotspots.
JS Agriculture Ltd carried out the creation of new prarie landscape beds for the gardens involving the transfer of over 80cu.m of soil from existing beds to a new lawn area which was then seeded with Jubilee seed mix followed the importation and consolidation of approx 200 tons of sand for the new beds prior to planting.